bBeautiful April morning is all around us, my daughter and I climb a path marked by a donkey's trail on our map of the Cycladic island of Sifnos. Butterflies fly over terraced meadows filled with wild lupine, red poppy, and soft, green grass. A whitewashed chapel is lit against the blue sky. The silver canopy of an olive grove on a hilltop and the remains of a stone windmill, spokes and sails have long been absent. We reach the edge of a rocky outcrop and beneath us emerges a mosaic of blues: this is the Mirtoan Sea and it extends in three directions, as if to the very ends of the earth.
Our trail is well marked. Still, we hesitate when we see it cross a farmer's field, and with it, the herd of cows he is leading towards a stone construction. "Come on," he yells at us in Greek, smiling as he encourages us to follow the pavement to our land. He warmly welcomes us, asks if we are doing well, then continues our work.
From there, we meander through another flower-filled meadow, then switchback to the picturesque village of Faros, a cluster of white cube houses hugging a bay. Once the island's main port, Faros is quiet today, so we continue on to the beaches of Vlicho and Apokofto and, to our destination, the 16th-century monastery of Chrysopigi. Sitting at the end of a rocky island divided from Sifnos by a narrow moat spanned by a small footbridge, the monastery stands proud and white against the sea.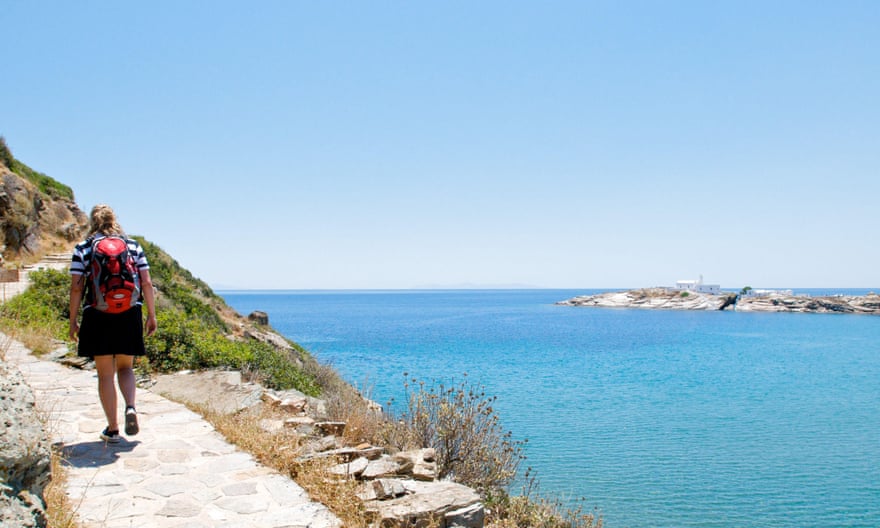 Attracted by Sifnos' network of 100km trails, we have come to the island for a walk. Today's route begins in the exquisite mountain village of Castro, where an Airbnb rental serves as our base for daily adventures. A fortified medieval settlement built as a labyrinth around the 6th century BC Acropolis, Castro has been inhabited continuously since the 3rd millennium BC and was the capital of the island until 1836, but – as in the Pharos – the inhabitants were these before Orthodoxy. Easter seems less during the calm days. Every morning as we leave, we are greeted by song-birds, roosters and mourning pigeons, the distant chimes of goats' bells, and the puss of cats, who have learned that we can happily eat small pieces of food. Will share affection with small bites. The people we see in the narrow streets of the Castro, accessible only on foot, can be counted on two hands: an old woman dressed in black, who never fails to bid us good morning Not the village priest who teaches the violin and walks down our street housing, a street sweeper, and a handful of tourists who, like us, have come here to hang out.
The Castro is like a living museum, with sarcophagi and other antiquities strewn across the streets, yet its cafes and taverns are closed at this time of year. There aren't enough locals to keep them open year-round, and there aren't enough tourists either. Most of the Castro's businesses will open for the Easter weekend and then close again until peak season in July and August.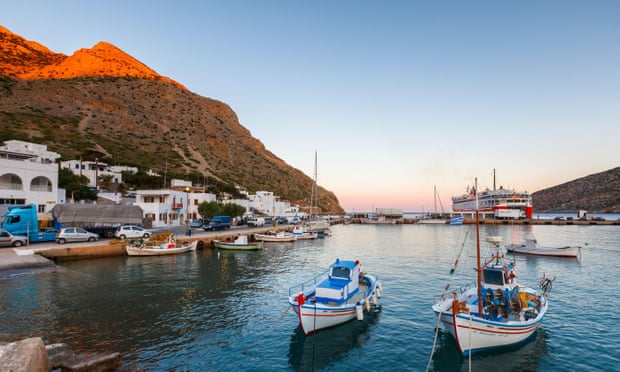 But, gradually, trails are replacing the feast-and-famine nature of tourism on Sifnos, says Mosha Dierme, owner of the Nymphs Hotel in the port city of Camares. "More and more people are traveling here because of the sidewalks," she says. "They come in September, after the peak season is over, and they keep coming until June, until it's too hot to walk and the hotels fill up with other tourists. There's nothing to do here nine or 10 months out of the year for people who come for the beaches. But for people like you, it's beautiful walking almost all year round."
Direm saw an increase in walking-based tourism in 2017. "That years, plus 2018 and 2019, were good years because of Walker. They are quiet people, but still they like to get up in a nice place and have a good breakfast. Even after they have finished jogging for the day, they still like to relax, go out to dinner, and go shopping. Here and there we say, 'If we have more boats, we have more jobs.' Now, because of walkers, we have more boats – during the off-season. Walkers are extending our tourist season; They are boosting our economy."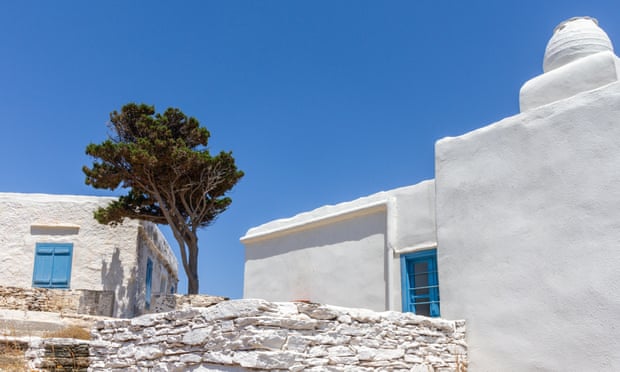 As a result, she says, more young people are living in Sifnos and others, without family ties to the island, are moving here, attracted by the changing economics.
Anna Grecou is one of those young people. Born in Thessaloniki on mainland, she visited Sifnos in her early 20s. An avid fan, she was fascinated by the island and its trails – and stayed. Today she owns and runs Sifnos Hiking, an excursion company. "In a single walk, you can see a Mycenaean acropolis, falcons, eagles and rare flower and tree species. You are infused with the scent of thyme, thyme, savory and sage. ,
As with many of the people we've met here, Grecou's love for Sifnos is contagious.
The sidewalks have always been here, Grikou says. Before roads were built and cars became common, Siphonians used them to travel from village to village, accessing the island's many chapels and churches, and visiting their farms. Over the decades, as young people abandoned farming for work in the island's booming tourism economy, or left the island altogether, many of the trails were dilapidated. Few were ever consistently marked or properly mapped.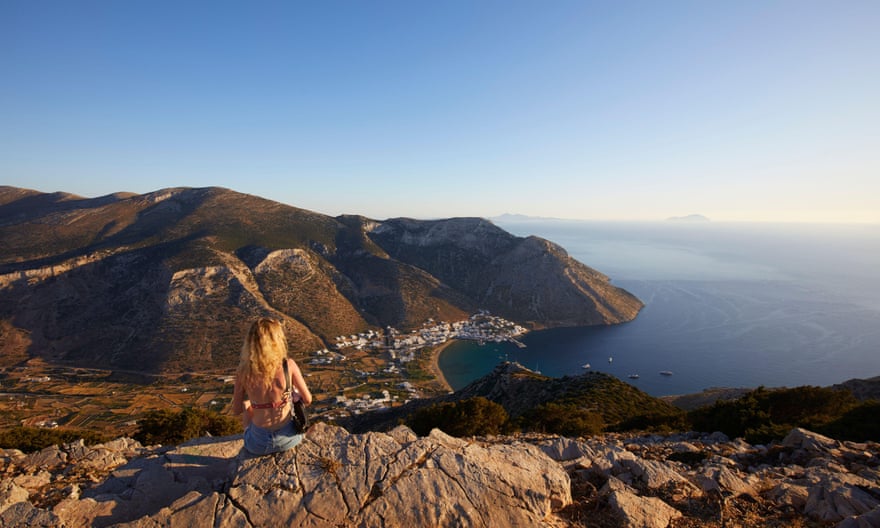 In 2015, the municipality of the island decided to invest in the trails and promote them to tourists. But first, they had to repair, waymark and map them. For help, he turned to an organization called the Paths of Greece.
Founded by Fivos Tsaravopoulos in 2010, Paths of Greece works to develop a trail network across the country. Tsaravopoulos traces the organization's beginnings in 2008 and the island of Kythera to the southern tip of the Peloponnese Peninsula. When he went to hike the island's historic paths, he found many of them neglected and overgrown. "It occurred to me that an important part of Kythera's history was disappearing along the trails," he says.
He contacted the Kytherian Foundation for Culture and Development about restoring them. Since then, more than €140,000 have been invested in the way to the island. As Zaravopoulos worked to help the Kytherians revive their paths, it struck them that myriad ancient paths existed throughout Greece and, if developed, could attract hikers and provide income for rural communities. Can generate a stable, permanent source.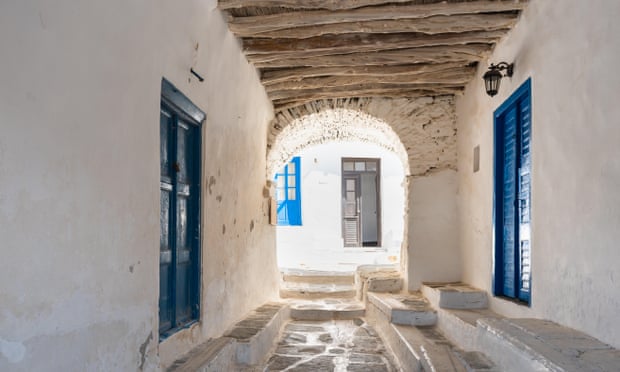 A study by the Kytherian Foundation showed that the island's trails generated €1.8m in off-season revenue from 2012 to 2016. "Wherever they are, trail networks stabilize the traditional, mass tourism season," says Zaravopoulos. "People do not come for a walk in the summer; They come during the off-season."
In addition, says Rigas Zafeiriou, program director of the Kytherian Foundation, walking-based tourism provides money for people who live in the community. "We are seeing that local, family-owned businesses benefit from trails, whereas, for example, package tours, all-inclusive resorts and cruise ships generally provide less benefit to locally owned businesses."
The challenges created by mass tourism are not limited to economics, especially given the climate crisis, Zafirio says. "Suddenly, instead of 3,000 residents, you have 25,000 and everyone needs a shower and potable water. By spreading tourism throughout the year, we normalize water consumption, and we make better use of existing infrastructure, such as hotels and restaurants. To further develop peak-season tourism, you have to build more infrastructure. This increases carbon emissions and can result in urban sprawl. We want to reduce emissions and stop the spread. Trails help us do all that. ,
On Sifnos, the Path of Greece worked with the municipality, local people, and volunteers to survey, route-mark, and rebuild a network of 19 trails. While community interest is vital to the success of every trail project, Zaravopoulos says, sometimes he is initially skeptical. "Thankfully, it doesn't last. When locals see people traveling their area to follow the path of their ancestors, they're inspired to follow them too." Today, hiking on both Sifnos and Kythera Clubs have formed; members regularly gather to walk and help maintain the trail system.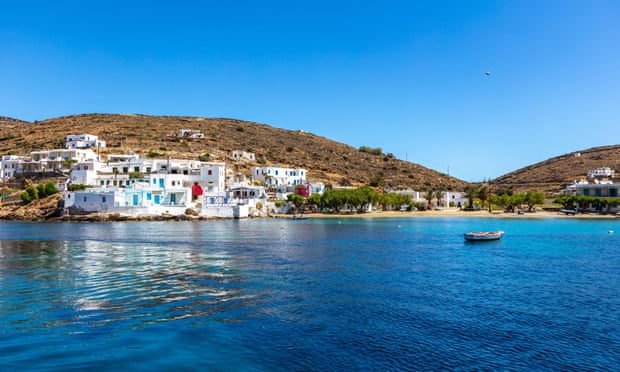 Despite the peace in Castro, there is life on the island during the week, my daughter and I are there. For dinner, we often take our rental car to the towns of Apollonia or Artemonas, which have a solid base of residents year-round, and restaurants, bakeries, and shops open for business. Our favorite inn is in Camares where we also love a shop that sells local honey, sweets and ceramics. Everywhere we go on sifnos, trails cross roads and villages, and we see and meet tourists who are here to explore them.
On our way back from Chrysopigi Monastery to Castro, on the way marked as the Donkey's Way, my daughter and I actually see a donkey and a white-haired man riding on it. Within moments, because this is Greece where people are as warm as the sun, we learn that the 78-year-old travels this way daily to check on his sheep, care for his olive orchard, and visit a chapel. travels.
When I ask him about the island's trails, he tells us, "I've walked this path almost every day since I was a little boy." "The paths give us olives, they give us milk, cheese, they give us God – and they give us beauty," he says, pointing to the sea. He frankly asks me, "Do you agree?"
I nod my head excitedly. "Oh yes. Yes, I do," I say.
pathsofgreen.gr . go tosifnostrails.com and kytheratrails.gr