Welcome to The Spin, the Guardian's weekly (and free) cricket newsletter. Here is an excerpt from this week's edition. To receive the full version every Wednesday, just send your email below:
"You are not a murderer…"
Brian Cox's Lear-esque Logan Roy reaches out to his son Kendall on a super yacht somewhere in the south of France. His shrill, raspy words come out like a bullet.
"You must be a killer."
This quote from the end of the second series of Victory, while important, prophetic and chilling for many reasons (no spoilers here) stuck with me after the first viewing. Not because it brought out some hidden paternalistic feelings or because I could fight massively being asked to be a blood sacrifice to cover up a corporate scandal, but in a chilling sense.
Let me explain.
As a child, I slowly turned left-handed in an act that Paul Adams of South Africa, famously known as the "frog in a blender," seemed the height of orthodoxy. I looked amazing, of course, but significantly could turn the ball, sometimes so dramatically. To make a long and painful story short, I had a big boom in my teenage years and my new height combined with the above activity caused a kind of teenage depression to eat into my bowling. When I started suffering from a version of the yips, it only got worse the more I exercised with anxiety. To be able to "get off" off my foot without tripping over my toes, throwing a disappointing streak or (worst of all) physically being unable to release the ball.
It wasn't long before I stopped throwing the ball and I decided to "focus" on being a batter, but it ended up being embarrassing. I was asked to play in a tournament at a local club against several traveling sides in a round-robin competition. To increase time, the format was to include 15 eight-pointers.
It was the first day of the 2005 Edgbaston Test, when England scored 407 runs. I remember wanting to stay home and watch instead of playing. Maybe my mind wasn't right from the start. A semi-professional tanner from New Zealand who worked as a winemaker was busy with our swords, just as Strauss and Trescothick and others were doing the same to the Aussies 80 miles to the south. they called me
As I did some gentle warm-ups, the familiar feeling of dread crept over me. Eight balls is too much if things start to go wrong. The first ball went well, I didn't hit a big rip but I remember a huge relief seeing it. The New Zealand winemaker slapped 6 on the midwick. No effort. To make matters worse, the ball went over the river that drained the ground, so a substitute had to be sent in.
The second ball went for six and the third, fourth, fifth and sixth. I went to pick up my cup from the umpire, planning to go to the border to die while the call went around to see if there were any. anything more balls left to use. "You have two other boys," the judge said. Ah yes. Eight balls.
After an interminable delay another ball was found. I decided to make the bowl wide and fast, at least Mr. Chardonnay would work for it. "Wide ball" is what the referees call it. Very wide. And again. At least the flow of six had been stopped, albeit in increments. I decided to go to the store. Cut to another powerful lift, but he wore it on the leg and took one run. Mr. Chardonnay was now standing next to me and put his arm on my shoulder. I burned with anger and shame. He shook his head and tried desperately to pretend I didn't care. "Didn't you get that one… but tried anyway," I snapped. "Yeah, it was fun, mate," my bat said with a look and an almost goofy smile. Killer, then.
A few years later, bowling was well and truly gone, I was now a bowler. In a league match I was about to hit 50 when a left-handed batsman, a little younger than me but not much, came on. He dropped short and I hit him for a six. And again. He bowled the third over with a full bowler and I clipped that for a six. Three balls. Three six. The bowling wasn't that good and I was a bit embarrassed, for the bowler but also for myself for hitting sixes. The next ball was full and instead of scratching it like the previous delivery I decided to hit it for a single and get out of the strike. Not a killer. I missed my ball and it was knocked down. Definitely not a killer.
The same year Stuart Broad was hit for a six by Yuvraj Singh in the first World T20. The clip resurfaced this month when Broad bowled the most expensive in Test history, Jasprit Bumrah, a bit incredulous, the man doing the damage and plundering 35 runs off one. Broad is on record as saying that Singh is not something he regrets or looks back on negatively since 2007, even adding that "it probably made me the bowler that I am today". Despite being a little frustrated, Broad seemed to avoid the attack. He had taken his 550th test just moments ago, which helped.
Six, 6,6,6,6,6. It's 'perfect' for the batter but a double dose of the devil's number for the bowlers. Only a few players in the history of the game have met that fate. Famously, Malcolm Nash was the first, with Garry Sobers at St Helen's in Swansea. Ravi Shastri opened on Tilak Raj in 1985 and found himself in the commentary box 22 years later for Broad's dismissal of Yuvraj. It has yet to happen in Test cricket but on the evidence of the past few weeks it can only be a matter of time.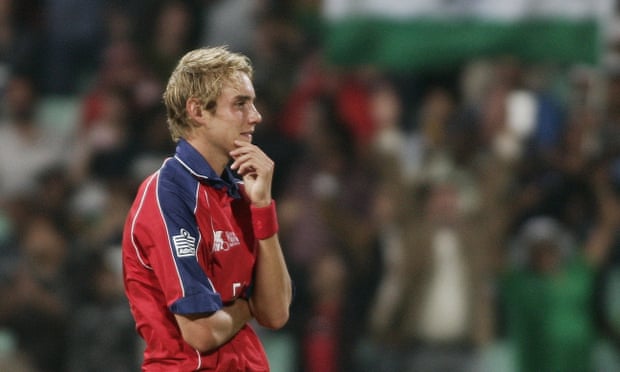 Obviously it's a shame to be hit by a single for so many runs, but there's something about six sixes that glues the batter and the bowler together, the defeat and the glory creating them forever.
Sir Garfield Sobers' eyes are misty, a glass of water dripping with milk. He is sitting, a chair is on his chair. She is perfect in clothes, dresses, shirts. I search his neck for any sign of the upturned, cream-colored border antennae he was famous for sporting, but today they're firmly planted in place.
Sir Garry is in his mid-80s. It's hard to square this small, wiry, gray-haired man with the colossus of the bat that Bradman called the greatest all-round cricketer he had ever seen. Maker of 8,032 test cases, carrier of 235 test cases, electric field with lightning arms. The kid who made his Test debut aged 17 and turned it into a triple century at 21 – breaking Len Hutton's 20-year-old record for the highest score in a Test match, Sabina Park 365 run empire against Pakistan in 1958.
He is in London to promote a new charity – the Sir Garry Sobers Foundation. The assembled media were given a few minutes of his time in a hotel before some official and speeches.
I want to ask you a question about the sixth. While we're waiting to go in I mention this to another writer, older and with more critical experience, and they caution me a bit, suggesting that he's got all he needs to do on that record-breaking cameo at Swansea have said it and may stick to it, after Sobers once said: "Sometimes I wish I'd never done it … every time I go, all I hear is 'tell us about the top six'."
Still, I won't get the chance again. At the end of the questions and with everyone leaving, I get to it. Feel free to do this for me and any other bowler who has been on the wrong end of the six-stroke funnel.
"Mr. Garry, I have one last question, if you don't mind . . . as a punchline, I wonder if you ever regretted Malcolm Nash during the six-six or after the six-six?"
He looks at me and his eyes twinkle, that trademark toothy smile. "Not really, he wouldn't be sorry if he knocked my neck off the ground!"
He beats his chest and laughs.
"Did you feel connected to him, like you were somehow brought together because of this?"
His girlfriend, Jackie White, is out. He tells me that a few years ago when Nash published his book, Not Only, But Also, he wanted Sir Garry to sign a copy for him. He drove from Wales to London and the two men met, shared a drink or two and reminisced. Three months later, Nash died.
"It's a nice memory" says Sir Garry, "But I never felt sorry for Malcolm, and he didn't want me to."
Thanks to the Sir Garry Sobers Foundation, it is changing the lives of young people around the world. For more visit: https://sirgarrysobers.org