Main events:
19 min Superb from Beerensteyn, turns to Calligaris as he controls the throw, back to goal, then bounces from Sow, but he shoots as Buhler comes through. Still, Holland are the better side right now.
17 min Yes, the Netherlands is settled. Janssen isolates Buhler out wide, slows her down, then takes a step, digs in a superb low cross… but it's only little Van de Donk in the middle, who can't get on the end of it.
16 min Van de Donk runs into Thalmann, forcing a quick clearance, and that's great news for the Netherlands as it tells us they're getting closer to their normal game.
15 min Sweden and Portugal are still 0-0, but every time I look at it, Portugal seems to be going into it with physical challenges. It shakes.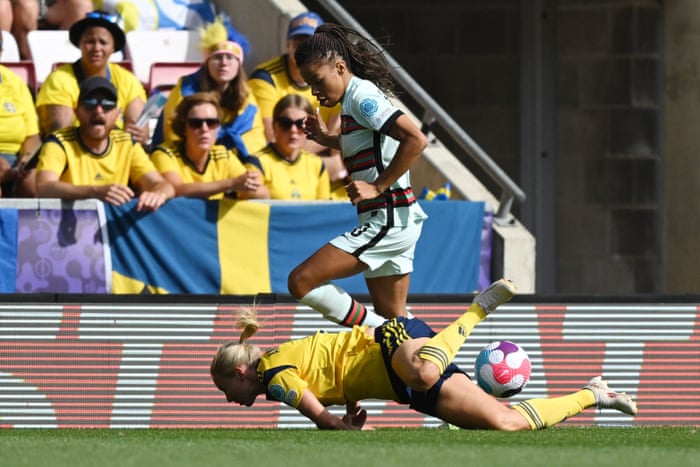 13 min Nice from Switzerland, Calligaris moves in midfield to Maendly, who instead outruns Bachmann, gathers his skilful shot behind, cuts inside onto his left foot … and unleashes a stunning header that Van Domelaar heads over. . Great movement everywhere, the corner of development is coming now.
12 min Roord is the only Dutch player regularly in it and he latches on to a loose ball just outside the Swiss box, firing a shot straight into Buhler's thigh. Ouch.
10 min In the commentary, Robyn Cowan tells us that Miedema still has symptoms of Covid. That's not good news, and so I guess he's struggling for a quarterback. It affects everyone differently, but I could barely move the first time after I exercised; for well-trained athletes like us, it can be a real problem.
10 min Maendly goes low, Bachmann can't quite control so she goes back to Maendly, and her second cross finds no one. But Holland is not gone yet; can switzerland benefit?
9 min Maritz moves to the right and crosses, blocking Groenen behind. Corner Switzerland…
8 min Nice flick from Van de Donk in midfield, he plays in Beerensteyn early … but Calligaris is in hard.
6 min Sorry!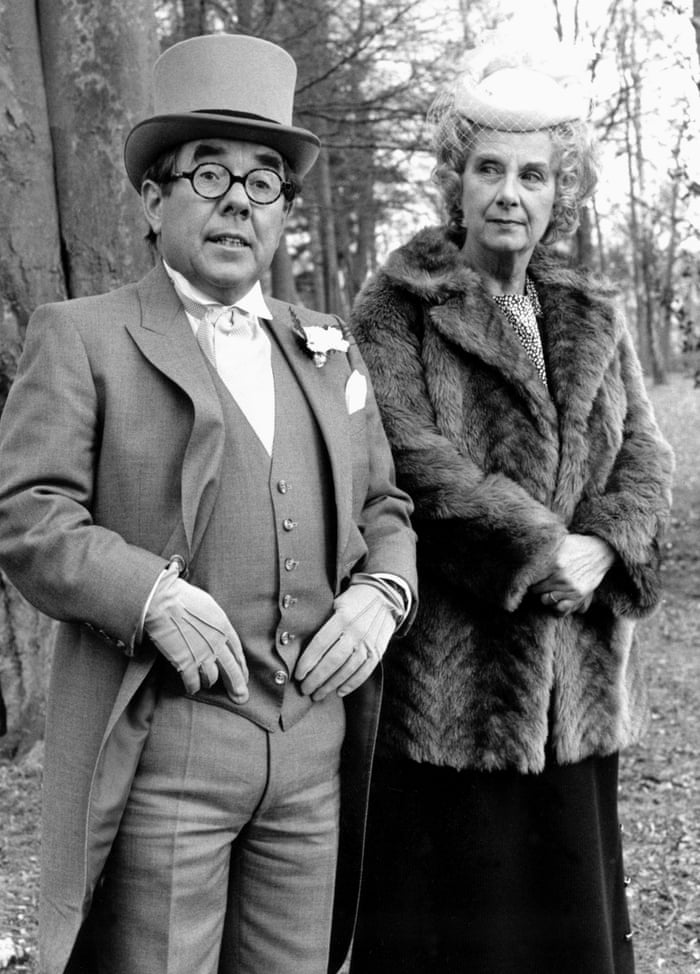 6 min A roll from Roord in the center, which is nothing – but let's be honest, taking her out in the middle of an important game is a roll in itself.
5 min Reutler picks up Bachmann and plays, but the Netherlands are marked so they are forced to play back.
4 min It's Switzerland driving the early pace, which makes sense – they need to win, while the Netherlands need to avoid defeat. I'm not sure if that will last as the latter are set up to attack, but for now, they are largely sitting.
2 min A long ball over the top from Maritz finds Crnogorcevic, but Van der Gracht is on the ground to clear.
1 min For those watching in black and white, Switzerland in red, Holland in white with blue shorts.
1 min And away we go, before the countdown is ready… so here we go again.
The players took a knee.
I also enjoyed this from Anouk Hoogendijk, also on the gantry: "I'm not sure about the game – we haven't shown how good we are yet. We're not ready yet, the players don't look happy, the players aren't in their best form yet. Hopefully we'll be happy tonight but they haven't solved it yet."
among the people A group plays with Holland.
When the anthem…
Teams are tunnelled, and here they come!
The great Kelly Smith is on the dance floor, talking about how much he enjoys playing with Van de Donk, and Fara Williams agrees, noting how tough it is. This game will be belter.
Mark Parsons says it is "very important" that Nouwen and Groenen return. He has a lot of depth so he has to make a lot of choices, but these two have played a lot of big games for their clubs. On Miedema, he laments her absence, noting that she was "born to be on the field", so they try to support her as she supports them, joining the team. , and it continues. I didn't realize he would be ready for the quarters if the Netherlands qualified, but let's hope I'm wrong.
Nils Nielsen, the Swiss manager, assures us that Bachmann is fine – He went in the Sweden game, but it was only a strain.
Nice to see the BBC using Marc Anthony's Vivir Mi Vida in his package of Spain.
However, let's not forget absolute banger an example of which is:
At what point, I'm really looking forward to seeing how Lia Wälti gets on with them. That battle could decide the game.
That said, getting Nouwen and Groenen back would make a massive difference. Groenen, in particular, will provide a ballast that allows the in-form Roord to support Van de Donk, Beerensteyn and Martens.
I wonder if we have seen the best if this is the Dutch side. Of course, they've still got a lot of quality, but to achieve this they'll need Martens to find his best form and Miedema to return like he never left. Not a massive reach, but you can't help but think that the defending champions have been beaten by England, Germany, France and Spain.
Now let's have our match, but it's still nice.
General service announcement: did you see how the italian team attacked their national anthem on thursday afternoon? Anyway, treat yourself and go for 10m 50s of this.
Meanwhile, Switzerland are unchanged.
Holland made two changes to the side that beat Portugal, in the end – one at the back, where Janseen moves to the left wing, allowing Nouwen to move back in, and one in midfield, where Groenine replaces Egurrole. Mark Parsons told Uefa, "We have a lot of options in midfield. "Jackie [Groenen] it has aggressive characteristics, especially in transition, and it has an engine that won't stop. If she and Aniek [Nouwen] are healthy, they should be on the field."
You will notice that Holland is a rare player. We hope the invisible Viv Miedema is back and safe soon.
Switzerland (4-2-3-1): Thalmann; Maritz, Calligaris, Bühler, Aigbogun; Wälti, Maendly; Crnogorčević, Sow, Reuteler; Bachmann. Subs: Peng, Friedli, Stierli, Marti, Rinast, Xhemali, Kiwic, Mauron, Fölmli, Humm, Riesen, Terchoun.
Holland (4-3-3): Van Dornselaar; Wilms, Van der Gragt, Nouwen, Janssen; Groenen, Roord, Spitse; Van de Donk, Beerenstein, Martens. Subs: Weimar, Lorsheyd, Van Dongen, Pelova, Jansen, Dijkstra, Leuchter, Casparij, Olislagers, Egurrola, Brugts.
Advisor: Iuliana Demetrescu (Romania)
If, before Group C got going, you were told that before their final game, Switzerland would be scared, you could have probably guessed what they thought a rampant Netherlands could do to them. But as Lock Stock's Soap advised us – using, I'm afraid, bad language – it's a fool's errand to make assumptions, and he wasn't talking about football either.
In their first game against Portugal, La Nati were two-up inside five minutes, with both sides conceding 2 on the clock in just seven minutes; then in their second against Sweden, they equalized two minutes after going behind and conceded a late winner 11 minutes later; Therefore, they think about an early trip home that they didn't need, they need a win here to even have a chance to reach the quarter finals.
Meanwhile, the Netherlands might have expected to be already through, but they are not. A point will be enough, but they will want to win the group to set up a last-eight meeting with Iceland, Belgium or Italy in addition to France.
We'll talk about the details of the competition in due course, but to keep you company, here's our takeaway:
If Switzerland win here, they win if Sweden fail against Portugal, finishing above the Netherlands. If both Switzerland and Portugal wins, all four teams will have four points so the group will be decided on goal difference, then goals scored, then discipline ranking, then UEFA association ranking; Sweden, Netherlands, Portugal, Switzerland.
Holland wins if it avoids defeat. If they and Sweden both win or draw, they will be ranked in the group in order of goal difference, then goals scored, then discipline order and then aggregate.
Sweden recovers from Portugal's defeat. If they join the Netherlands, which of them will be ranked in the group in order of goal difference, then goals, then discipline ranking, then the amount.
Portugal must defeat Sweden and hope that the Netherlands do not lose against Switzerland; They will then finish at the top of Sweden. If Portugal and Switzerland win, all four teams will have four points, so the group will be decided on goal difference, then goals, then discipline ranking and then the draw.
Start: 17:00 BST