Main events:
Now here come the Wallabies, led by Nic White on the occasion of his 50th cap.
Alas, they are discontinued. The drumbeat has been replaced by the screeching of the posts on the stained concrete as England glide calmly from the bowels of the SCG to the famous oval.
It's a very heavy pre-match at the SCG. Less half-time in the 1970 FA Cup final, more, "let's cross the street and not make eye contact" in a busy shopping mall full of buses.
One last read before it's laser focus on the third Test, and it's an important one from Rob Kitson on stop and bat.
Billy Vunipola was crucial to England's second Test win, but just a year ago there was no guarantee he would have a Test future.
Conditions: The SCG is cool and dry this evening, but there is a northerly breeze that will stiffen as the match unfolds.
If England need a Sydney midfield this week they can only look to outside centre, and Sydneysider, Guy Porter.
Michael Hooper, the Wallabies skipper, had a quick word during his warm-up. I can confirm that it is "ready to go". There is a strong indication in terms of perception that Australia will play more for the ground than Brisbane when England dominated the field, and the magic word – physical – got a good airing. \
I think the first half tonight could be a tough tactical battle with a lot of big boys' quarterbacks.
Hear hear! It is necessary to feel the young Van Poortvilet, who showed a lot of spark in the early stages.
On the subject of arbitration, Eddie Jones He brought up the issue during the week when the court held.
"I talked to a few former coaches. The referees, the coaches and the players have to come together and say, 'This is the game we want. This is the game people want to see.' I would definitely go for it because I was fed up.
Your officials are Kiwi-led tonight Paul Williams.
Assistants: Andrew Brace (Ireland), James Doleman (New Zealand). TMO: Chris Hart (New Zealand)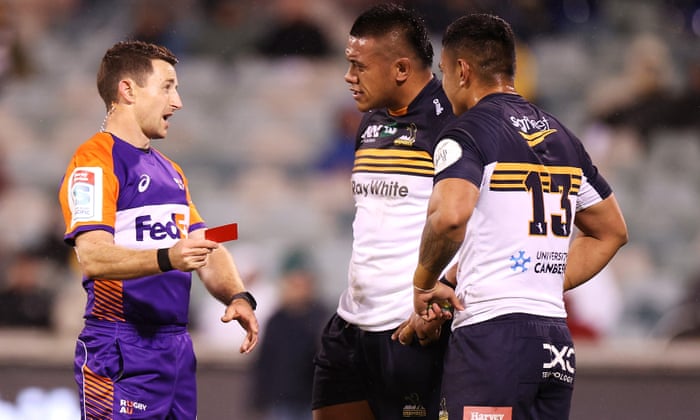 As at this stage a tour where everything is on the line, a bit of a needle has entered the process.
Earlier in the week Wallaby half Nic White made some innocent comments about what was happening off the ball. "It's just part of the game," he said. "But we're not going to get into the ball stuff. We're going to leave that to the guys."
Lawes replied that England was living rent-free on top of Australia. "I think we just burn them in general because they don't like us," he said.
At the weekend, Eddie Jones called White "the greatest niggers of all time," mocking the Wallaby's apparent hypocrisy.
And then forwards coach Richard Cockerill, in his best "it's no use" line, suggested that England were now ready to bring some niggles to the table.
Michael Hooper won the toss (for the first time this series I think) and Australia will start.
Gerard Meagher There is more on England's injury situation.
But the skipper Courtney Lawes does not look for excuses.
I don't think you can stress too much about it because it is what it is. We all know what we signed up for. A lot of it depends on luck, people catch the ball and go down badly, fall to the ground and things like that. Luck is bad and it happens unfortunately.
For reasons best known to himself, Eddie Jones has swapped his batting halves for the deciding Test with veteran Danny Care returning in the No.9 jersey with Jack van Poortvilet starting in the second Test. In the pack, Ollie Chessum and Lewis Ludlam replace the injured Maro Itoje and Sam Underhill.
Dave Rennie has made four changes to his batting side. The two linked with the injury see Reece Hodge recall opening a hole at the back after losing the original squad, while Nick Frost moves into second place. Jordan Petaia and Cadeyrn Neville miss out. Elsewhere in the pack Harry Wilson moves into the back row, with Rob Leota dropping to the bench and James Slipper pushing Angus Bell to the pine.
Alongside Bell and Leota in the twenties will be former rugby league winger Suliasi Vunivalu in line to start for the Wallabies. Vunivalu has been a lightning-high force in the NRL and is sure to attract the golden eye.
When Rob Kitson writes, these simultaneous South and North series have shown the balance of world rugby heading into an open World Cup.
Another 4-0 margin this Saturday will surely put the cat in the southern hemisphere pigeons. Surely it couldn't happen again, could it? What is clear is that rugby is in a period of ascendancy where any of the world's 10 sides – Japan just lost 20-15 to France on Saturday – could theoretically beat the other. Whoever wins this weekend, the north-south gap has never been narrower.
Meanwhile, across the ditch, Ireland completed the biggest series win in their history.
Australian perspective by Angus Fontaine who urges the Wallabies to make a comeback at the historic SCG.
As they walk out of the old Member's Pavilion and into the hallowed grounds of the SCG, the Wallabies may be echoing Dave Brockhoff's words before the 1975 Test: "Some people can say 'We're a bunch of blokes, that's all that matters'… but success is everything."
Rob Kitson sets the scene from England's perspective towards the conclusion of a tour that has yet to answer questions before departure.
However, from a pure red rose perspective, the Ella-Mobbs Cup decider is a key race for a number of reasons. There's clearly a desire to end a long season on an upbeat note by securing a more morale-boosting series win, a less distant prospect than two weeks ago. To do so with a matchday squad featuring three 21-year-olds and two 19-year-olds would further signal a corner that is finally being turned.

Perhaps just as importantly it will also justify the new approach initiated by the players, which has significantly lightened the atmosphere in and around the camp. On this trip, for example, there was no training beyond lunch with the players encouraged to change and have fun, rather than being constantly under the thumbs of a confrontational management.
Introduction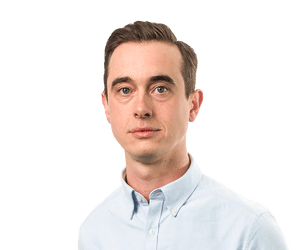 Jonathan Howcroft
Hello everyone and welcome to live coverage of the third and final Test between Australia and England. Kick-off at the Sydney Cricket Ground is 19:55 local time, which is 10:55 in the UK.
The series has everything to play for at the historic SCG, a beautiful ground, and one that has not hosted a Rugby Test for 36 years, with England's tourists not making the pilgrimage since 1975. The atmosphere with every seat being taken for the first rugby international in Sydney since 2020.
After leveling the series in Brisbane last Saturday night, England bounced back quickly. But despite dominating possession and territory, the tourists lacked the talent to almost give the Wallabies a comeback.
Both sides are not at full strength tonight with injuries hitting both teams. The Wallabies are particularly badly beaten with only six of the 15 men named to start the first test remaining in their original jerseys.
"It's been a pretty brutal series so far," Australian coach Dave Rennie admitted, "but we've had a good week of preparation, which will allow us to put in a performance that would make the Australians proud on Saturday night." As a team we have an opportunity to go to Sydney and lift some silverware in a decisive series and that's something that motivates us a lot. It's huge and we know it well."
His opposite number Eddie Jones said: "We had a team of 36 on this tour who competed hard and we are really proud of their efforts. We are going into this Test with a strong squad of 23 people. It is a young, inexperienced but cohesive group that has progressed well in this series. We want to play with purpose and energy to win the series and a historic Test match at the Sydney Cricket Ground."
Hopefully there won't be another long list of casualties tonight and we'll have a final that's worth competing for.
As always, there's a lot to digest before getting started. If you want to be a part of it you can contact me by email or tweet me @JPHowcroft if it's easier.