WWhat does the success of the sport look like? Sometimes it seems so interesting that one has to answer it – of course one has to cross the line first, score the most goals, stand on the top stage of the podium. At other times, such a naive, deceptive view appears to be deceptive. Reading Whyte Review is one of those times. Anna Whyte's cold report on gymnastics forces us to ask the purpose of elite sports whether there is a place for moral values ​​and standards in high-performance environments. It makes it difficult for all of us who participate in the sport to take responsibility for the path that leads to this point. The report contains phrases that resonate with other parts of the sports world.
Whyte explained how "success" for an important part of the elite gymnastics community for more than a decade has been the persistent human suffering, regularly accompanied by widespread physical, emotional and psychological abuse, commonly affecting children under 12 years of age. , most of whom were women. . It is easy to point fingers at people but the scale of this requires us to think in more detail. How is it possible to find a piece of shiny metal on a regular basis with long-term human damage that can last for an extended period of time? What environment, what kind of culture and what kind of leaders maintain a value system where nothing is worth harming a child?
There are many people who are part of the ecosystem that has perpetuated this. Our Olympic and Paralympic setup has a sophisticated, stone-free approach to success, championing marginal gains to ensure that no performance factor is overlooked. All this makes it difficult to deduce that the lack of rigidity around welfare was something other than voluntariness.
This is not a serious problem, it has deep roots and the solution should be at least as deep. The practices that Whyte describes have evolved over the decades and require sustained cultural change long after the media has evolved. It is important that all those involved in sports from the government, UK sports, national sovereign institutions and clubs to coaches, parents and volunteers do not just work on the ground. Changing policies, processes and procedures is not enough – we need to change our thoughts, behaviors and beliefs. This is not achieved in some workshops or policy statements.
Before developing different values ​​and ethical standards, we need to understand what the current ones are driving. What was the motivation, what were the incentives, what was it basically about? Only then can we begin to reshape the system and redefine what is known, rewarded and rewarded. Change does not happen with good intentions: it comes with constant guidance at a low but critical cultural level, the "way things are done", the unspoken rules that everyone knows. These are not easily changed.
Before we look at individual coaches, we need to think about how those coaches were trained, how they were managed and developed, and how their performance was analyzed and measured. Was it important how they achieved good results, or was it just important that they delivered those results? Before we look at specific leaders, we need to understand how they got into the sport, how they were held accountable and for what, and how their actions were often praised. And before we look at the role of UK Sports in feeding, encouraging and systematizing attention to short-term long-term welfare, we need to consider what values, standards and measures their political rulers maintain.
When Whyte vehemently asks "will he throw out a few sports scandals before the current government considers that it needs to take more action to protect children participating in sports", we are reminded of a persistent understanding across the British government of the purpose and potential of sport us: always underestimating and voluntarily ignoring the role of sports can play a role in public education from primary school to secondary school, despite evidence to the contrary from the Youth Sports Belief and many studies; and a generally successful story, much less about national sports as a source of dominance over other countries. Sport is one of the best vehicles we have to explore human capabilities and drive the development of broad character, personal comfort, and the basic characteristics of teamwork, creativity and unity. But those are not the values ​​as expressed by Whyte. Instead, it highlighted how the human capacity to create pain in invisible, normalized ways has become centralized.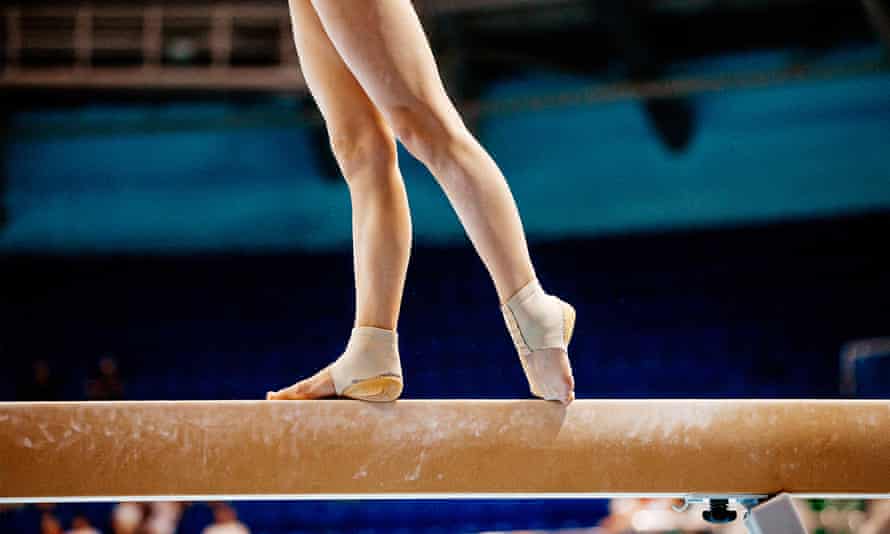 At every turn, my narrow, short-lived and inhumane image of success is repeated as a number of medals in a painting: it leaves government ministers seeking to restore "British pride" and take a quick turn every four years, the basis of the Kingdom's sport. United took over. key metrics and hiring and training of coaches and performance managers. The old-fashioned story of success at all costs is still present in other sports and the wider community, and occurs in playgrounds, Hollywood movies and panel theaters. This macho, ego-managing ethic around success has a narrow logic, but following it easily burns that if you do not want to do it, you must lose. And the dangerous exception, which is described in detail in the report, is that "you do not understand gymnastics, it must be so".
Our sense of binary thinking leads us to think that if we are not committed to doing "whatever it takes" to succeed, then we should automatically become a member of the barmy brigade that wants to give medals to anyone who returns. I believe there is a large gap between these two positions that we have almost overlooked. If we return our embargoes to exploring different ways to succeed, who knows what might be more likely: longer athlete careers, better stories for inspiration, attracting more people of all ages to any level of sport, broader social impact , who knows, and the medal too.
Sport, ironically, is guilty of right thinking not of a performance consciousness that is constantly exploring how one makes things better. When we realized that we could succeed without first achieving prosperity, we seemed to convince ourselves that it was the only way, one of the inevitable costs, part of the "rigidity" to reach the top. requires. (Thus, when we proved that we could win large amounts of Olympic gold medals without improving the participation rate of the people, the leaders saw this as proof that it was the only way to do it, rather than wondering see if we can win gold medals or not. a way that might really support participation.)
It should definitely be time to put our collective energies across high-performance sports into creating a vivid picture of what success can look like. We voluntarily need new measures, which are not based on quantitative quality metrics. We should not value a medal that is associated with an experience of exploitation as we give a medal that is part of a story of personal growth and well-being. We should not limit the value of sport to anything that takes place in a league table or medal count. The human possibility is not in clean boxes.
Whyte's assessment invites us to think about how we pursue efficiency, expand our measure of success, and the quality of the human experience behind each medal. It is a challenge to build a strong, comprehensive system based on values ​​that will not deteriorate in the long run, do not be ashamed of the scale of our human experience, nor prevent us from exploring potential: we can and should improve.
Cath Bishop is an Olympic observer, diplomat and former writer. He is a consultant for The True Athlete Project